Jamie Laws 
Field Director-

Staff Services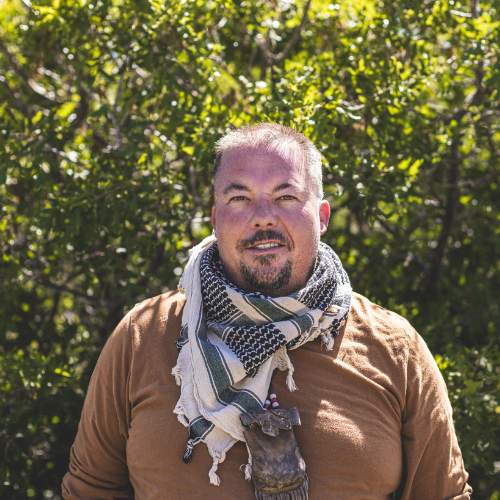 >> BIOGRAPHY
Jamie grew up in a small town in south east Utah where he enjoyed camping, hiking, hunting, and exploring with his family. Jamie was involved in Boy Scouts and earned his Eagle Scout Award, and has
been involved in scouts in different capacities throughout the years. His love for the outdoors carried over to his adult life. Jamie is a member of The American Mountain Men Association. He enjoys learning and reading the history of those explorers who roamed the West. As a member of that group, he often takes those things that he has read about and applies them in the wilderness, learning to live off the land and face the elements as they would have.
Jamie has worked in various fields from General Manager of a restaurant to driving across the country. Jamie came to STAR Guides seeking fulfillment in what he does. Jamie was a field guide for just over two years and then was an assistant field director for just shy of two years where he was able to help train and mentor the staff, as well as work with the clients. Jamie loves the wilderness and knows personally how it heals the wounded. Jamie enjoys helping those around and as Field Director of Staff
Services he likes to make sure his staff are taken care of.